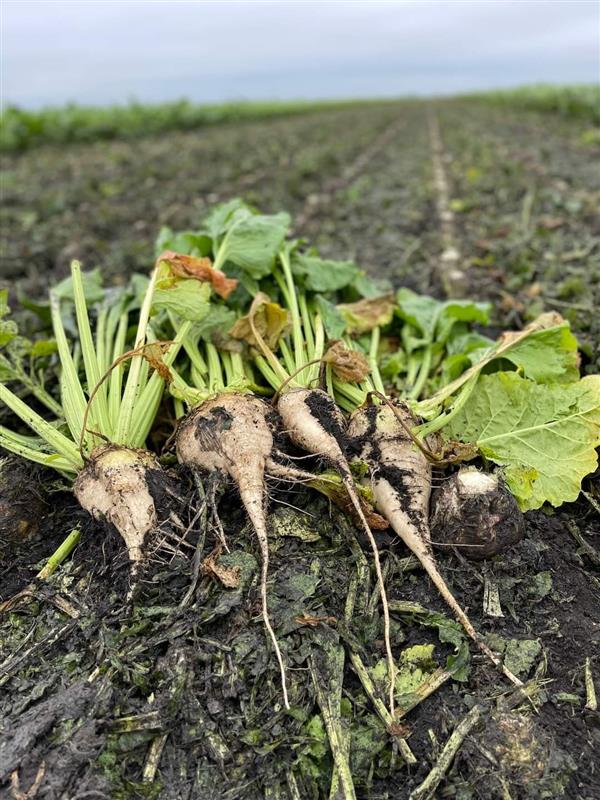 Move over, cane sugar – there's a new sweetener in town, and it comes from an unlikely source: sugar beets! But, what is a sugar beet? These unassuming root vegetables are the key to a multi-billion dollar industry, accounting for about one-third of the world's sugar production. But what exactly are sugar beets, and how are they transformed into the sugar we know and love?
Sugar beets are a type of vegetable that is mainly grown in countries such as Russia, France, the United States, and Germany. In the US, they are cultivated in states such as Oregon, Idaho, Wyoming, and California, among others. The conditions required for sugar beets to grow are specific and must be suitable for optimal growth.
The primary use of sugar beets is to extract sugar from their roots. In fact, about 55% of the sugar production in the US comes from sugar beets! But that's not all – sugar beets are also used to produce animal feed, and their tops can be used as green fodder for livestock.
So, what makes sugar beets such an important crop? For starters, they are a reliable source of sugar, and their growing process is less labor-intensive compared to sugar cane. Additionally, sugar beet processing has a lower energy consumption than sugar cane, making sugar from sugar beets more sustainable.
But how do sugar beets go from the ground to our kitchen tables? It all starts with planting sugar beet seeds between March and May. After around 90 to 95 days, the sugar beets are ready to be harvested. The foliage is removed, and the beets are loaded onto a truck and delivered to the receiving station.
This is where YOU come into play. The farmers will load their trucks with sugar beets and bring them to American Crystal Sugar. You direct the trucks into the piler where you will take beet samples, clean around the piler, work together as a team, and build the actual pile. This takes around 10-15 days (can be longer depending on the weather) to do, and after the beets will sit in the pile and slowly be loaded into the factory.
Once the sugar beets arrive at the factory, they are washed and cleaned to remove dirt and other debris. Then, the cleaned sugar beets are sliced into thin pieces and mixed with hot water to create a thick juice that contains the actual sugar from the beet. The juice is then purified by removing any impurities, such as dirt or fibers.
Next, the juice is boiled to remove the water, which concentrates the sugar. Once the juice reaches the right concentration, it's cooled to crystalize, and the sugar crystals are separated from the remaining syrup by centrifugation. The crystals are then washed with water to remove any remaining impurities and then dried, packaged, and stored until they are ready to be shipped to customers.
In conclusion, sugar beets may not be as well-known as other crops like corn or wheat, but they play a crucial role in the global food industry. Their reliable source of sugar and sustainable growing and processing methods make them a valuable commodity. So the next time you're enjoying your favorite sweet treat, take a moment to appreciate the humble sugar beet and all it has to offer.