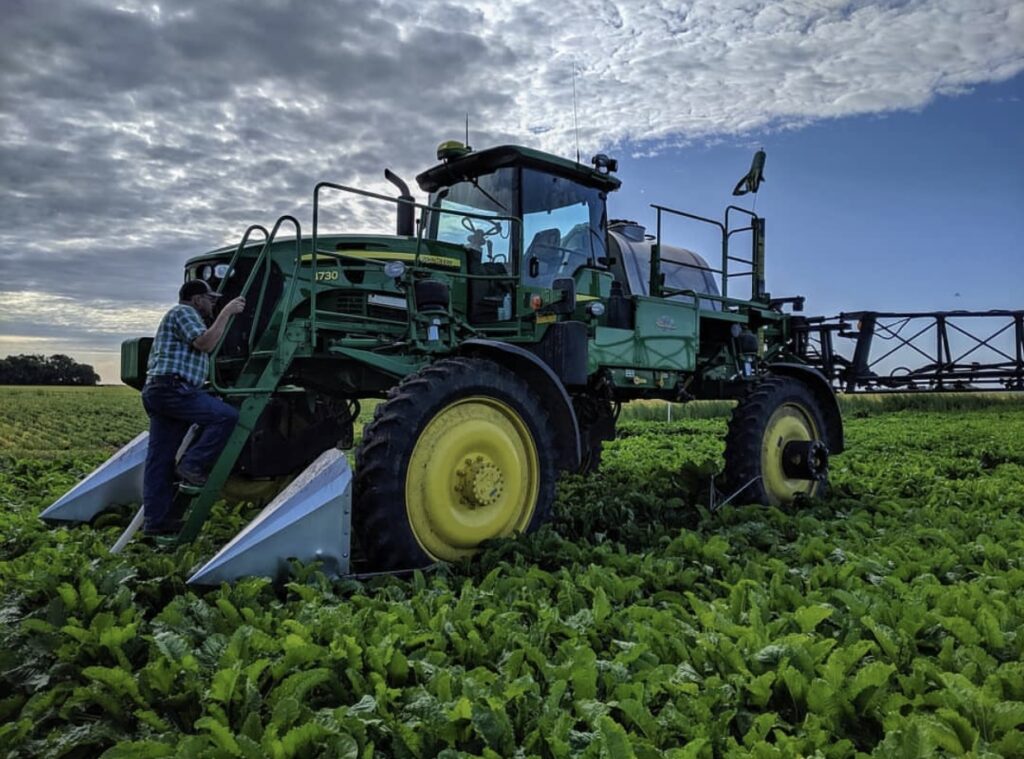 Farming is a way of life that has been passed down through generations. The Red River Valley area is home to many families who have been farming for centuries. I had the pleasure of interviewing a farmer from one of these families, and his story is nothing short of inspiring.
Brad, Lee, and Delano are the fifth generation of farmers on their family farm D. L. Thoreson, INC. and they're working hard to continue their legacy into the sixth generation. Their farm has been in operation for 145 years and covers 1800 acres of land. They farm three different crops, and they've been growing sugar beets since 1951.
One of the reasons they chose to start farming sugar beets was because they're good for the ground. They also had the labor to do it at the time, which made it a logical choice. Over the years, farming has changed significantly. Seed breeders have vastly improved the genetics of sugar beets, which has allowed them to grow more sugar per acre and have a better defense against beet diseases.
However, one problem they face is the lack of labor. They've become much more efficient per person, but they still need more labor at times. Investing in equipment has helped them become more efficient and flexible on the farm.
One of the sustainable practices they follow is variable rate fertilization. They also use cover cropping, crop rotation, and GMO varieties to keep chemical usage down. They practice ridge tilling, which is a more minimal tillage approach than even ten years ago.
When asked about the new technology, the older farmers were enthusiastic. GPS and satellite capabilities, equipment, and self-driving tractors have helped keep them in the field later in life. They believe that learning new things is crucial and that we must never stop doing so.
During harvest, they have around 12 people in the field in two shifts of six. Most of the family participates in the harvest in one way or another, and they've had drivers who've been with them for over 40 years. Their oldest generation completed its 72nd harvest last fall.
One thing they love about you as Workampers is they get to see your view on the harvest. They love getting the chance to talk with you when they can – they find that many of you have very interesting stories to tell and they look forward to you coming up to help every year. They've had people from different backgrounds and professions help them, and they always hope that it's a fun and profitable time for everyone involved.
Their advice for someone who will be working harvest for the first time is to be open-minded, ask questions, dress appropriately, and most importantly, do things safely. They can't do this alone, and they need everyone to go home in the same health as they arrived in.
When asked about how much coffee they drink during harvest, they said it's not any more than they do throughout the rest of the year. It's more important to get rest when they can.
In conclusion, generational farmers in the Red River Valley area have a family legacy that they're proud of. They've been farming for over a century and have seen significant changes over the years. Their sustainable practices and use of new technology show that they're willing to adapt to the changing times. They believe in learning new things and passing down their knowledge to future generations.